Mommy on the Move
Being a Newbie...Exciting or Nerve Racking?
So it's been a couple weeks since I joined the Mommy's/Babes in Motion. I must say I'm getting more comfortable with my abilities and also realizing I'm training with a group of women who genuinely want to support me, and willingly share their stories, struggles and accomplishments.
Although I'm very social, I would have to say that I'm also the type of person who gets embarrassed very easily, especially when I'm not good at something. The truth is, it's hard to get out there and know you're the slowest runner or that you're trying your hardest but "your bike" can't seem to catch up to the rest of the group. Let's not even talk about the changing of the gears.
There's always a sense of vulnerability when you join a new group or start something new. There is the potential of not fitting in, not succeeding or simply feeling like a dumb ass. With our ever changing society focused on healthy living, it's refreshing to know that for the most part, people are pretty accepting of individuals trying to make healthier life changes. This is certainly true for the Mommy's/Babes in Motion group and many other groups that I have recently joined. Maybe it's the fact that I'm surrounded by women, or other moms who can sympathize with the daily struggles of trying to find balance between work, family and a little 'me' time. Being older also helps put things into perspective and allows me to see what is most important.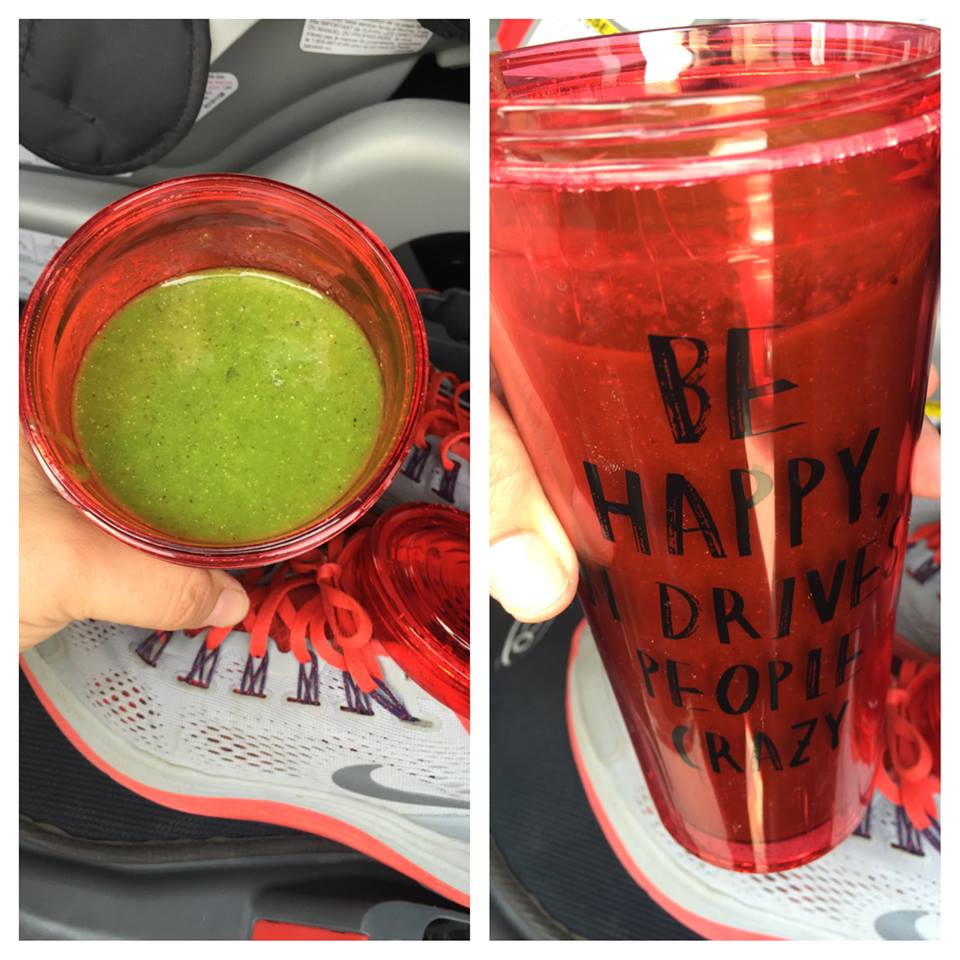 I saw a quote on FB and I think it holds true.
"Girls compete with each other. Women empower one another."
Amen to that. It's so inspiring to see women succeeding, and so uplifting to get hoots and hollers as you trek along at a personal best or merely trying your hardest not to stop moving. Positive energy and good vibes are contagious. When you find a group, a friend, or a trainer who makes you feel good about yourself, who believes in you and pushes you to try new things, you know you're in the right place.
Reflections, Tips and Advice that I've learned thus far:
Strong athletic women come in all shapes and sizes
Everyone started somewhere
Stop saying Sorry
Gear down when you come to a stop
You don't need a fancy bike to participate or to achieve your goal.
When you hear self doubt yipping in your ear tell it to "shut the F@$& up" (courtesy of Coach Gail)
It gets easier
Winning Prizes are still great incentives for adults
Being scared doesn't = being defeated
I guess being a Newbie isn't all that bad, especially when you got a good support system. Don't be afraid to try something new. As for me I will keep putting along, one baby step at a time.
Till Next Time,
Linda